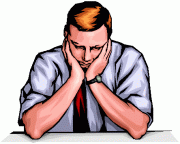 Visvesvaraya Technological University (VTU), Belgaum will print its examination question papers way just 15 minutes before the actual exam.
As told in a reports there would be around 100-200 question papers which will be entered into a secured server and then the a question will be selected from it randomly 15 minutes before the exam begins and then it will get printed.
The Program is underway in about 20 colleges of Belgaum region and VTU will implement it to whole Karnataka by July 2012 .
Also the hall ticket system will be changes and all the hall tickets will be given by computer system it self, i.e it will be computerizes. The attendance demand is also consider in issuing the hall ticket as student with 85% attendance will have it and those don't will not be given. To prevent the messing, the current year hall tickets will be issued both online and offline systems and question papers will be in place for the current year so that technical glitches, if any, will not hamper the process.
According to VTU this will prevent the cheating and frauds in the examination as well as student will have more eager in attending classes. The computerized system will make the processing faster and save time.
Update:
Students have to get the VTU Exam Hall ticket by filling the exam for at the
this website
. Go the Website and sign in with your USN and fill the required information. After finishing the filling the form, get the print out and have singed it by corresponding HOD of your department of your College. Without sign Hall ticket will have not validity.
Best of Luck!